Protect yourself from MPOX (formerly Monkeypox)
Note: MPOX Vaccine is not available at New Jersey clinics
New York State Eligibility for MPOX currently includes:
Individuals with recent exposure to a suspected or confirmed MPOX (formerly known as Monkeypox) case within the past 14 days.
Those at high risk of a recent exposure to MPOX, including gay men and members of the bisexual, transgender, and gender non-conforming community and other communities of men who have sex with men and who have engaged in intimate or skin-to-skin contact with others in the past 14 days areas where monkeypox is spreading.
Individuals who have had skin-to-skin contact with someone in a social network experiencing MPOX activity, including men who have sex with men who meet partners through an online website, digital application ("app"), or social event, such as a bar or party.
Any individual that may be at risk of future exposure to infection with MPOX, even though they are not at high risk of a recent exposure to monkeypox.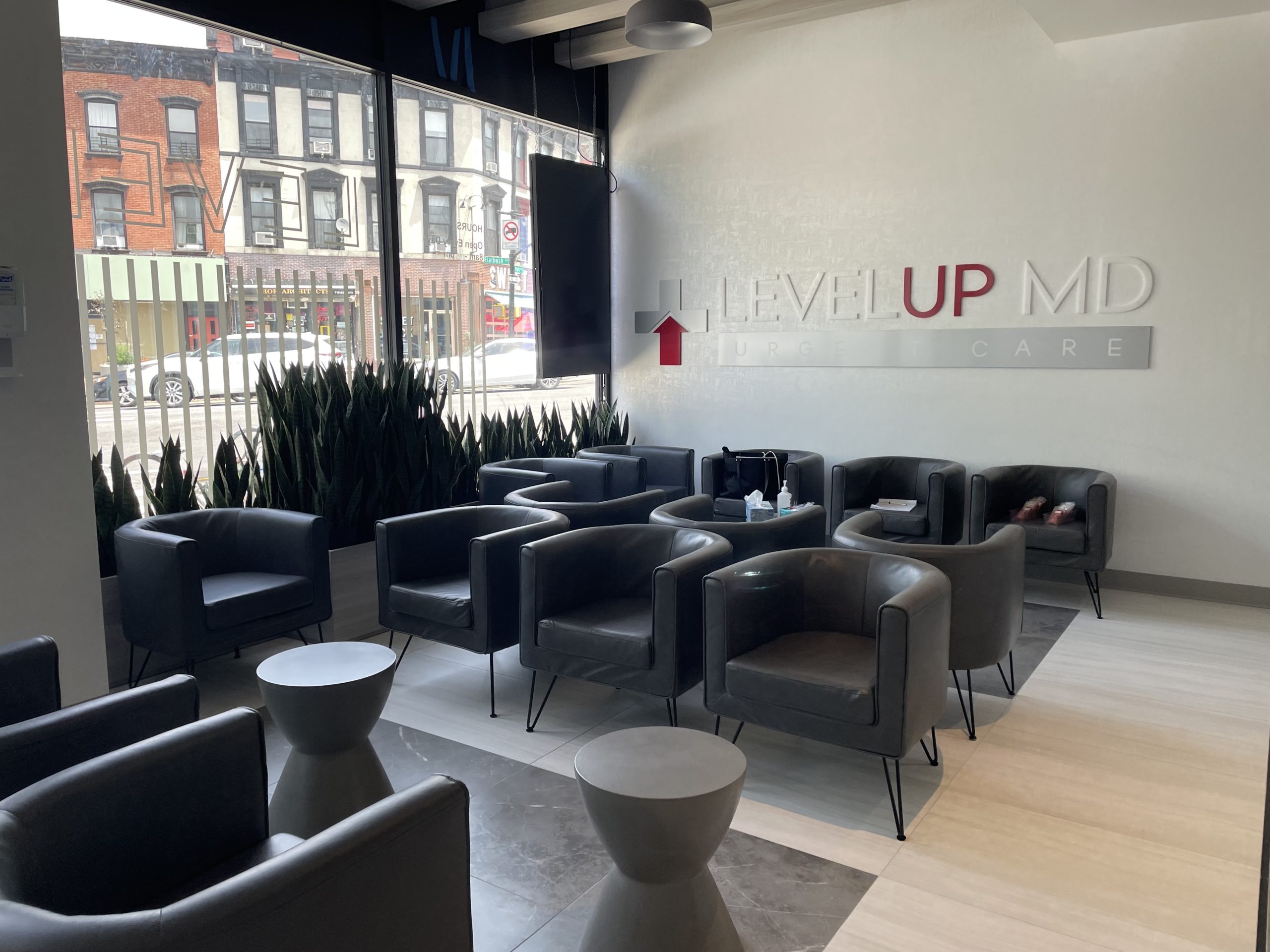 Walk In Clinics Conveniently Located Near You
WHERE TO GET THE MPOX VACCINE
Same day appointments
Open 7 days a week
Weekday evening hours
Bilingual staff
Accessible locations
On-site x-ray
On-site labs
236 Broadway
Williamsburg
164 Park Place
Park Slope
263 Utica Avenue
Crown Heights
875 Utica Avenue
East Flatbush
1523 Voorhies Ave, 2nd Floor
Sheepshead Bay
320 E 204th Street
Norwood
2865 Third Avenue
The Hub
107-40 Queens Blvd
Forest Hills
*MPOX vaccines are currently unavailable at our New Jersey locations.
484 Kinderkamack Road
Emerson
322 Glenwood Avenue
Bloomfield
Experience Next Level Care with Level Up
Whether you're dealing with an after-hours urgent matter, or appointments with your primary provider are too difficult to schedule,  LevelUp invites you to experience the best in medical care when and where you need it most.