South Bronx Urgent Care– 2865 3rd Ave., The Hub
The LevelUp Urgent Care location in South Bronx offers walk-in urgent care services, including x-rays, lab tests, and more. The staff is experienced in treating a variety of medical issues, so you can feel confident that you're receiving quality care.
Stop by today and see why LevelUp MD is the trusted choice for urgent care in South Bronx!
Transit: 3 Ave/Westchester Ave and Melrose Ave/E 150 St bus stops are the closest to this LevelUp location. The Melrose Ave/E 149 St subway station is just a short 1-minute walk away.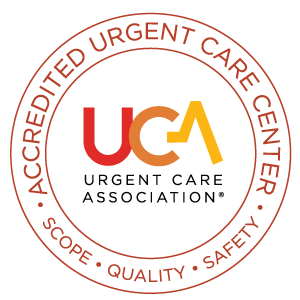 In addition to the following medical conditions and procedures, LevelUp MD Urgent Care provides walk-in services every day with late hours to make it convenient for you to see a medical provider according to your schedule. Our clinics are open to all ages daily with minimal wait times. Our upscale facilities offer cordial & welcoming staff, inclusive practices, and interpreters/translators.
Asthma & Allergies
Abscess
COVID-19
Oral antiviral prescriptions
Cold & Flu
Cough & Respiratory Illness
Sinus Congestion
Headaches & Migraines
Sore & Strep Throat
High Fever
Eye & Ear Infection
Rashes
Poison Ivy Dermatitis
Shingles
Lyme Disease
Tick Bite
Gout
Nausea / Vomiting / Diarrhea
Abdominal Pain
Urinary Tract Infections
Back pain
Muscle spasms
Injury Splints
Generalized Joint Aches & Pains
Abscess/Cyst Incision & Drainage
Laceration Repair
Stitches & Skin Glue
Ingrown Toenails
Skin Tags & Wart Removal
Wound Care
Suture Removal
Musculoskeletal Injury Splinting
IV Fluid Administration for Dehydration
Staining for eye complaints
Foreign body removal
Ear wax removal
Diagnostic Testing & Labs
On-Site Laboratory & PCR Testing
COVID-19 Testing
Strep Testing
Flu Testing
RSV Testing
Urinalysis
Pregnancy Testing
Mono Testing
Glucose Testing
EKGs
X-rays
Blood tests
Antibody Testing
TB Testing
Wellness Care & Physical Exams
Flu Vaccines (Ages 6 months and up)
COVID Vaccines (Ages 6 months and up)
Tetanus Vaccination
MMR Vaccine
Hepatitis B Vaccine
Camp Physicals
Pre-employment Physicals
Sports Physicals
Occupational Health Services
LevelUp MD Urgent Care is dedicated to providing patients the most up-to-date information and treatment options to fight COVID-19. View more information about Covid testing information.
This LevelUp MD Urgent Care location offers the following COVID vaccine, testing & treatment options:
Moderna
NIAID vaccine
BioNTech
Pfizer vaccine
Bivalent booster

PCR Tests
Rapid Tests
Antibody Testing
Experience Next Level Care with Level Up
Whether you're dealing with an after-hours urgent matter, or appointments with your primary provider are too difficult to schedule,  LevelUp invites you to experience the best in medical care when and where you need it most.